1 week
F. X. Mayr Success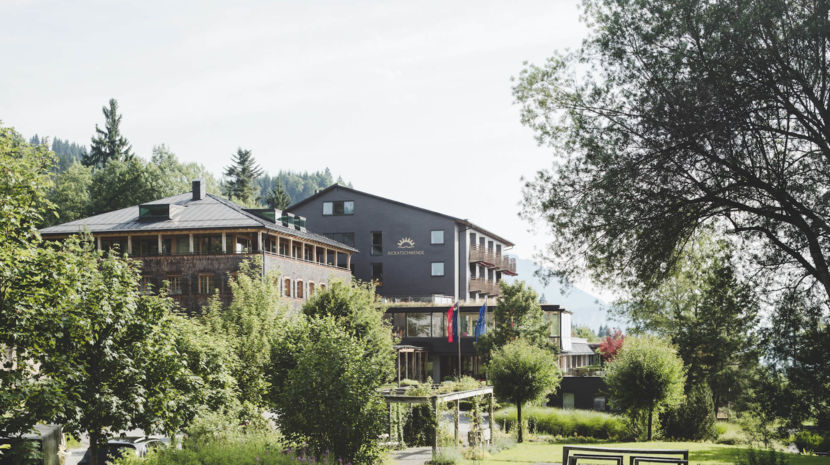 Services
6
nights with fasting cure or a light diet ("mild derivative diet") under medical supervision, arrival on Sunday, departure on Saturday
5
personal doctor's appointments including
| Initial and final examination
| Manual stomach treatments
| Bioimpedance measurement (body fat in kilograms and percentage)
| Preparation of a personal treatment plan
| Nutrition advice and guidelines
3
specially prescribed massages
Drinking cure with herbal teas, mineral water and the hotel's own spring water, daily saline morning drink,
medical on-call service, bathrobe on loan
Free use of all hotel facilities, such as log cabin sauna, bio sauna, steam bath, whirlpool, infrared cabins, panoramic gym and indoor pool. Free Internet access and underground garage.
Group activities
4 x
water workouts with aqua jogging, aqua aerobics
2 x
spine exercise sessions with back school
2 x
Theraband workout sessions
1 x
workout using the balance pad
1 x
meditative walking session
2 x
relaxation and anti-stress training
1 x
daily induction on the fitness equipment (Mon – Fri)
1 x
creative cooking in the healthy kitchen
Inclusive prices
per person in euro
| Room type | Single room | Double room |
| --- | --- | --- |
| Classic | 2,097.00 | 1,923.00 |
| Comfort | 2,193.00 | 1,947.00 |
| Comfort Plus | 2,325.00 | 2,037.00 |
| 2-room suite | 2,841.00 | 2,211.00 |
| 3-room maisonette suite | 3,693.00 | 2,607.00 |
Enquire now
Gift voucher
There is no gift more precious than your health. Give this to your loved ones, your family, good friends and acquaintances.
More information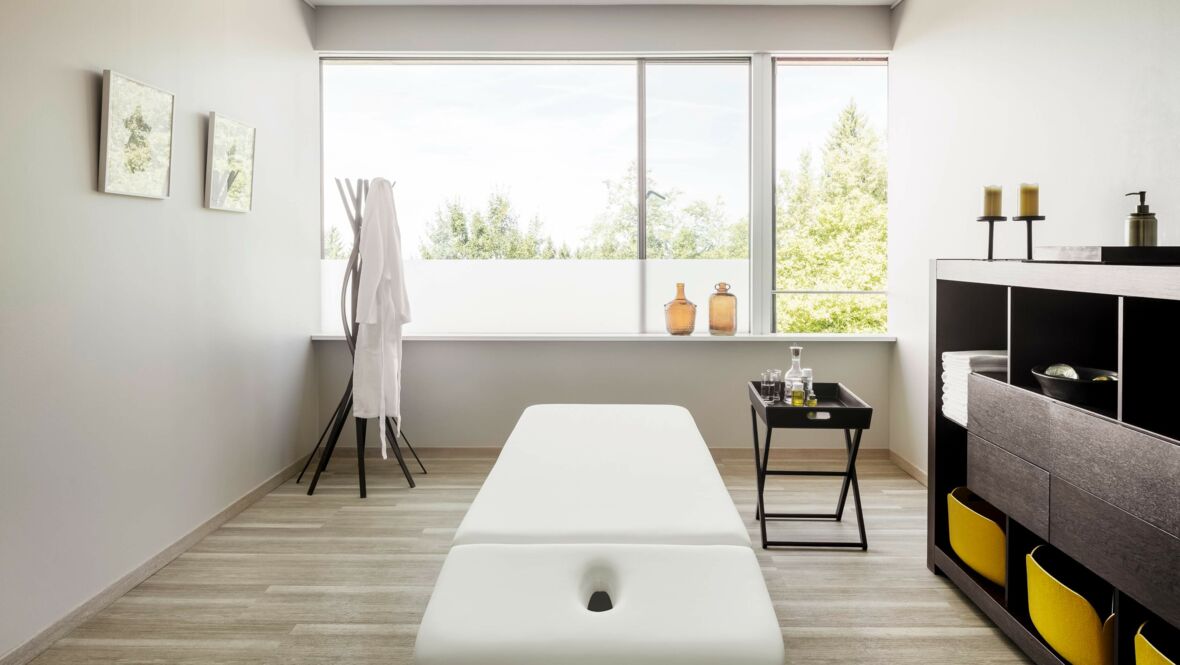 Additional medical services
Our doctors create a personalised master plan for every single guest. The first step is to ascertain the most important indications of your actual state of health. The second step is to agree upon the regeneration target and aim with you. The difference between your current state and target is the basis for the treatment plan that is organised so that you can get actively get involved in it.
inkl. 10%

inkl. 20%

Initial doctor's consultation, 30 minutes
133.00

—

1,881.00

—

Personal doctor's appointment, 15 minutes

67.00—

1,905.00

—

Psychotherapeutic intervention coaching*, 45 minutes
125.00

—

1,989.00

—

Food testing*
97.00

—

2,163.00

—

Applied kinesiology*, 15 minutes
85.00

—

2,493.00

—

Neural therapy*
58.00

—

2,493.00

—

Manual chirotherapy of extremity joints*
58.00

—

2,493.00

—

Manual chirotherapy of spine*
71.00

—

2,493.00

—

Acupuncture and laser acupuncture*
58.00

—

2,493.00

—